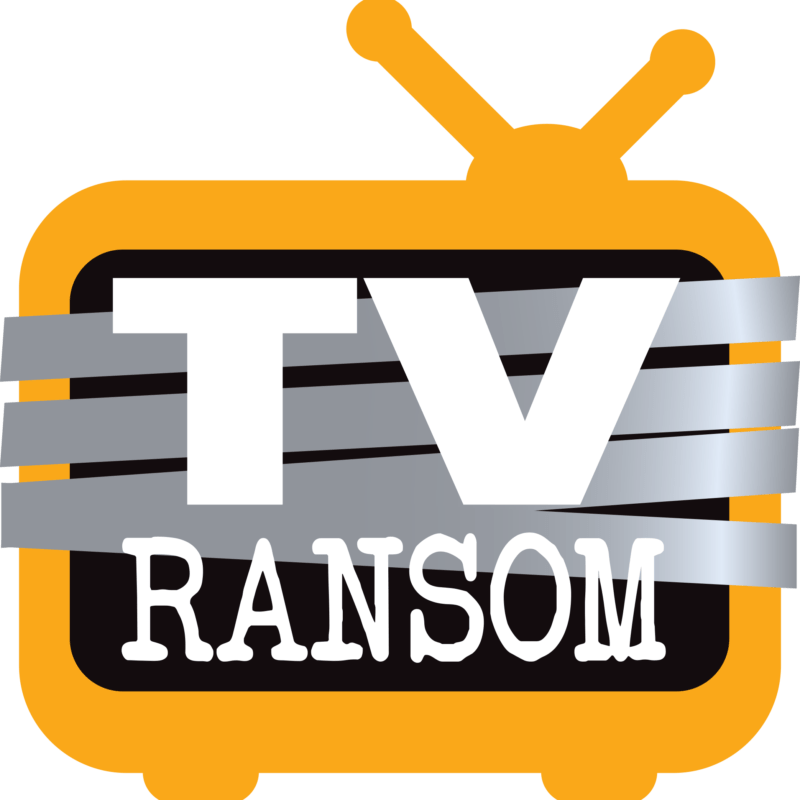 Small and mid-sized cable operators and their customers have endured abusive behaviors at the hands of corporate broadcasters for 25 years – that's far too long. The cable industry is fighting back. ACA's TV Ransom campaign aims to take broadcasters to task and set the record straight about who is really to blame for outrageous retransmission consent rates and TV station blackouts.
Corporate broadcasting conglomerates are exploiting outdated federal policy to hold local cable companies and their customers' programming hostage during retransmission consent matters. Broadcasters are guilty of demanding outrageously escalating fees to line their pockets. They deploy the increasingly frequent and often reckless tactic of blacking out programming to gain leverage.
Consumers are losing out, and they don't understand who is really to blame. Broadcasters unjustly point the finger at cable operators, when, in fact, it is the cable operators who are trying to cut the best deals possible to keep costs down for everyone.
As the following explains, corporate broadcasters' behaviors in retransmission consent negotiations demonstrate that they are reckless, greedy, pushy, ruthless and spiteful.
C-Band Transition
At the C-Band Transition store.
Our local expert on the C-Band Transition, ACA Connects VP of Regulatory Affairs Mike Jacobs, has created an informative landing page with a plethora of resources. On this resource page you can find transition activities, programmers' technical notices, contact information, and so much more. To view these resources, please visit https://acaconnects.org/members-lounge/cband-transition.
Emergency Broadband Benefit
Our local expert on the EBBP, ACA Connects VP of Regulatory Affairs Brian Hurley, has created an informative landing page with a plethora of resources. On this resource page you can find member advisories, USAC links, contact information, and so much more. To view these resources, please visit https://acaconnects.org/members-lounge/ebbp.
Corporate Broadcasters are Reckless.
They blackout stations in emergencies.


Despite positioning themselves to Congress as providing a needed and valuable public service to consumers across America, broadcasters pull programming when it best suits their hardball negotiation tactics, sometimes leaving viewers quite vulnerable – even during emergencies.

+ As Hurricanes Irma and Maria targeted the Gulf Coast and Caribbean, Hearst Television took down its signal in markets in the path of the storm – Orlando, New Orleans, and Puerto Rico – even as broadcasters touted their commitment to the public during extreme weather events during a recent congressional hearing.

+ In the wake of Hurricane Maria, it took a call from the FCC Chairman to Lilly Broadcasting to end a retrans blackout in Puerto Rico and the U.S. Virgin Islands for DISH Network customers.

+ In early 2017, Northwest Broadcasting exercised undue market power by denying Cable ONE customers access to all Big Four network broadcast station signals in rural Grenada and Cleveland, Mississippi, cutting off access to any locally televised news and weather forecasts.

+ In 2011 as Hurricane Irene approached the eastern seaboard, LIN Media withheld NBC and FOX signals in the Portsmith-Norfolk, Va., market, which was in the path of the hurricane.
Corporate Broadcasters are Greedy.
They make billions off of cable consumers.


To make up for lost viewership, corporate broadcasters aggressively leverage retransmission consent negotiations to extract outrageous fees from cable companies and their customers.

+ According to S&P Global, retransmission consent has shifted nearly $40 billion from the pockets of cable operators and their customers to broadcasters over the past 11 years.

+ In recently released earnings reports, the following broadcasters reported excessive year-over-year increases in quarterly retrans revenue:
Nexstar Broadcasting: 162 percent increase
Comcast/NBCU: 70 percent increase
Gray Television: 37 percent increase
CBS: 27 percent increase
E.W. Scripps: 20 percent increase

+ "Retrans" fees are the fastest growing part of consumers' monthly cable bills.  These fees are 30 times more expensive today than they were 10 years ago, and it's only getting worse.

+ "These are dollars that will fall right to the bottom line," said CBS Corporation Chief Executive Leslie Moonves.
Corporate Broadcasters are Pushy.
They cram unwanted or not-yet acquired channels and networks into retrans deals.


Broadcasters have been known to cram channels that cable companies and their customers don't want into the retrans deals. They even demand that cable operators allocate money and lineup space for channels they may launch in the future.

+ A broadcaster once demanded that a cable company carry its programming across the cable company's entire subscriber base, even though the broadcaster was available to only a limited portion of that base.

+ Sinclair attempted to force DISH to carry a network that the company didn't own yet, but merely hoped to purchase.

+ Broadcasters demand fees for channels and networks they don't even offer but could possibly offer at some point.

+ Broadcasters force cable companies to carry additional feeds that they change on a whim without caring what customers think.
Corporate Broadcasters are Ruthless.
They don't negotiate – they bully.


Increasingly, retrans negotiations are not actual negotiations – they're one-sided transactions where corporate broadcasters bully cable companies into terms that are agreeable only to the broadcasters – often without considering cable companies' positions or requests.

According to an ACA member survey fielded in November 2017:

+ Seventy-six percent of members surveyed reported that corporate broadcasters took a 'take it or leave it' approach to retrans negotiations.

+ Corporate broadcasters have no desire to negotiate.  They set forth their own terms, slowly or infrequently return phone calls or emails, discourage cable companies from utilizing legal counsel to evaluate deals, and push discussions off until close to looming deadlines to leave cable companies with limited time to examine critical details of the deal.

+ One corporate broadcaster demanded that a smaller cable company accept its terms or else the broadcaster would run ads to push the cable company's customers to a larger competitor.
Corporate Broadcasters are Spiteful
They hold marquee events for ransom.


When cable companies won't accept broadcasters' take-it-or-else demands, broadcasters' favorite tactic is to blackout popular programming, especially big sporting and major TV events like the Super Bowl and the Oscars.
+ CBS Chief Les Moonves said that blacking out viewers during retransmission negotiations provides the "ultimate leverage" and "the sky's the limit" in retrans fees.
+ CBS blacked out DISH Network on Thanksgiving 2017, denying college football and NFL games viewing experiences to customers in many major markets.
+ DIRECTV and U-Verse homes in Columbus, Ohio, and Indianapolis, Indiana, lost their Dispatch signal just prior to the start of the 2017 football season. NFL and college football fans missed the much-anticipated opening games of the season.
+ In early March 2017, Hearst pulled the plug on signals for 26 markets across the country, including some CBS stations, the network that airs the NCAA basketball tournament. This move left fans in basketball-crazy Louisville scrambling for other options to watch their favorite teams in the biggest event of the season.
+ On the eve of the 2016 Super Bowl, Nexstar Broadcasting blacked out Cox customers in nine markets, including sports-intensive Las Vegas. This spiteful tactic forced the cable company's hand, having to deal with the fallout of not being able to provide the Big Game to its customers.